GN Resound
SuperTune™
SuperTune™ is a recharging device designed to charge the batteries in the ReSound Pulse™ hearing instrument.
The goal was to design a charger that could hold 2 ReSound Pulse™ hearing instruments at the same time and an extra set of batteries. The concept is a plug 'n' play solution in which the hearing instruments are inserted into one of the charging ports on the side of the charger.
The design insures that the hearing tubes hang freely and enables any moisture in the tubing to evaporate. The compartment for the extra set of batteries can be removed from the charger and inserted into a keychain holder.  This gives the user the possibility of always having an extra set of charged batteries with them. The charger can also be powered by connecting it to a USB port on any PC.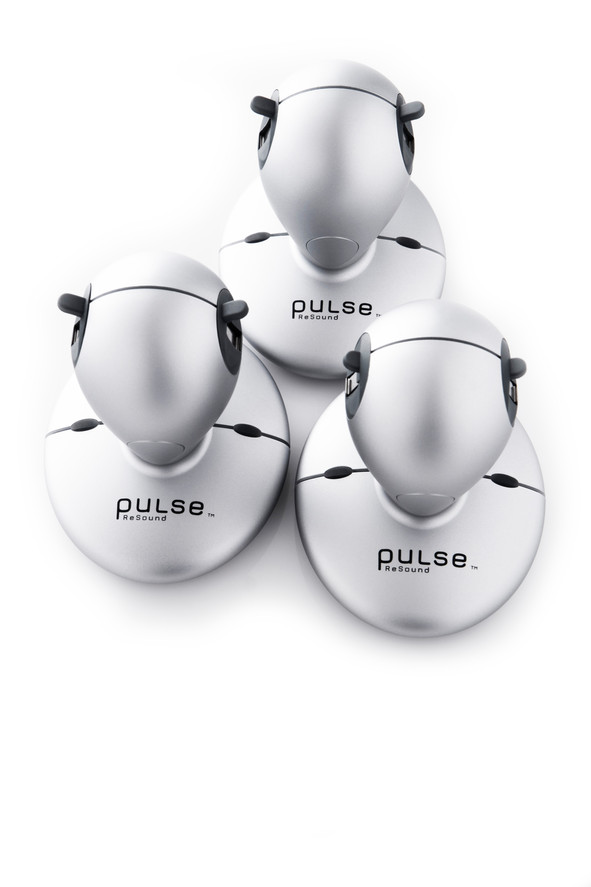 "If you're looking for the latest attractive, high-performing instrument with the added convenience of a rechargeable battery, ReSound Pulse™ is the obvious choice."
www.prohearingcare.com