Philippi
ElbHarmonie Snack Tray
Designed to look like small waves of water, the Elbharmony snack trays lets you combine them in many different ways to create a beautiful three-dimensional surface for serving your favorite snacks.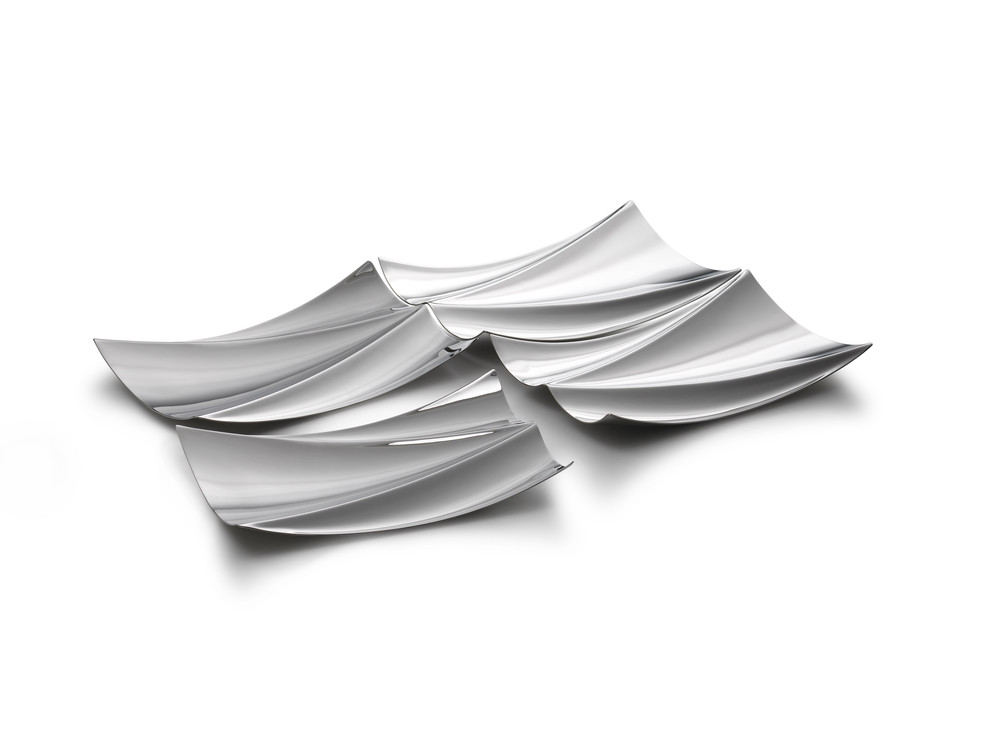 With just two trays, you can use them individually or place them together to create a larger serving tray. You can create up to four different layouts by placing the two trays either side-by-side or end-to-end.
The more trays you use, the bigger the tray becomes, creating beautiful waves on any table.